Training
TRAINING
The GTA Law Firm, thanks to the skills developed over the years, offers its support to carry out specific training interventions within companies and public bodies.
In particular, the Firm conducts training in both corporate compliance (corporate administrative liability – Legislative Decree 231/2001; Privacy – GDPR) and in matters of expertise (e.g. contracts, anti-corruption, product liability). The Firm's professionals are often called upon to carry out training interventions at Trade Associations.
https://video.confindustria.vicenza.it/laggiornamento-dei-modelli-organizzativi-231-tra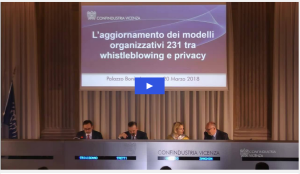 https://circuitovenetex.net/venetex-academy-a-verona-gdpr/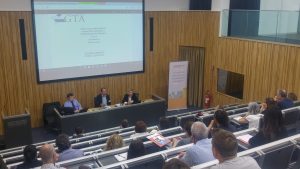 The training sessions carried out by the Firm are tailored not only to the specifics of each individual company, but also to the subjects for whom the training is provided. In this way, this activity may be useful both for the top positions of the company and for the different departments within it (Marketing, HR, IT, etc.).
Alongside the traditional way of providing training at the company offices, the GTA Law Firm offers the possibility of conducting training sessions trough the use of an e-learning platform which, in addition to allowing users to carry out training online via their own PCs, also allows for final tests to verify the knowledge acquired, issuing the corresponding certificate.